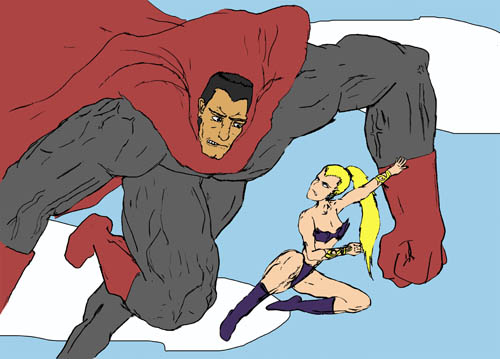 What Do You Mean was a feminist cartoon curatorial experiment.
The project included four commissioned illustrations by two cartoon illustrators. The work is accompanied by comments on the writing of women's characters in the original X-Men movie series, focusing on Jean Grey/The Phoenix and her relationship with Wolverin.
The project was produced as part of a curatorila workshop led by Ariella Azoulay and Norma Musih. It was exhibited in Minshar Gallery and later as a digital project.
---
Participating artists: Morin Halperin, Ori Avnur