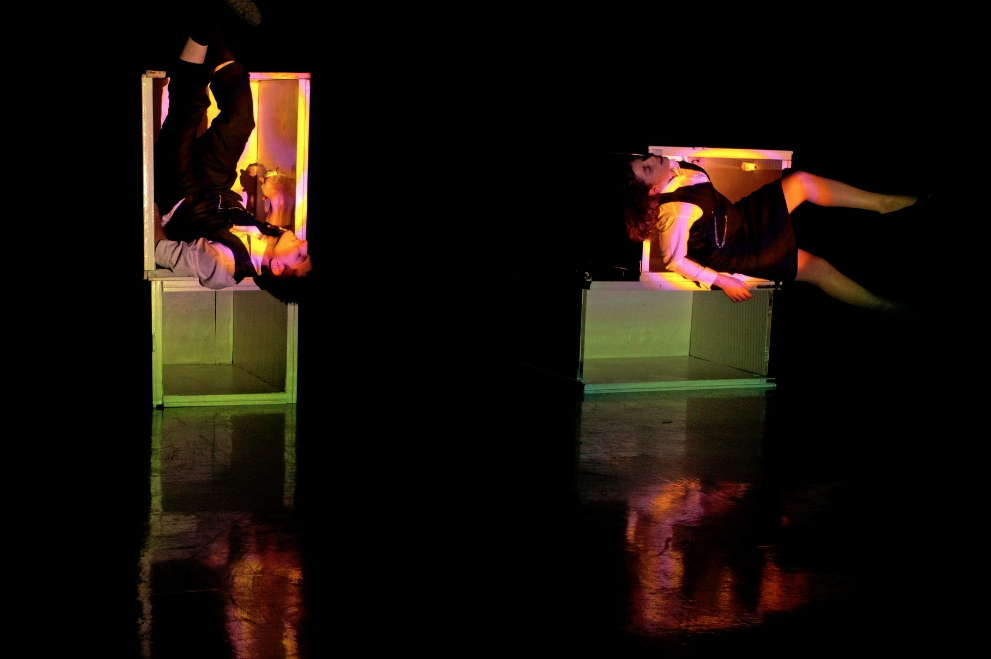 This piece was developed in the summer of 2008 and performed over a weekend of dance-theatre performances at Hakibutzim Seminar, Tel Aviv, 2008.
My video work was done alongside the performers' divising process, and configured to stage using (manual) projection mapping.
---
Concept, Director: Roi Vainshtein; Performers: Premshay Hermon, Aimey Leventhal; Sound Design: Ariel Berns
Photos by Yael Meiry.