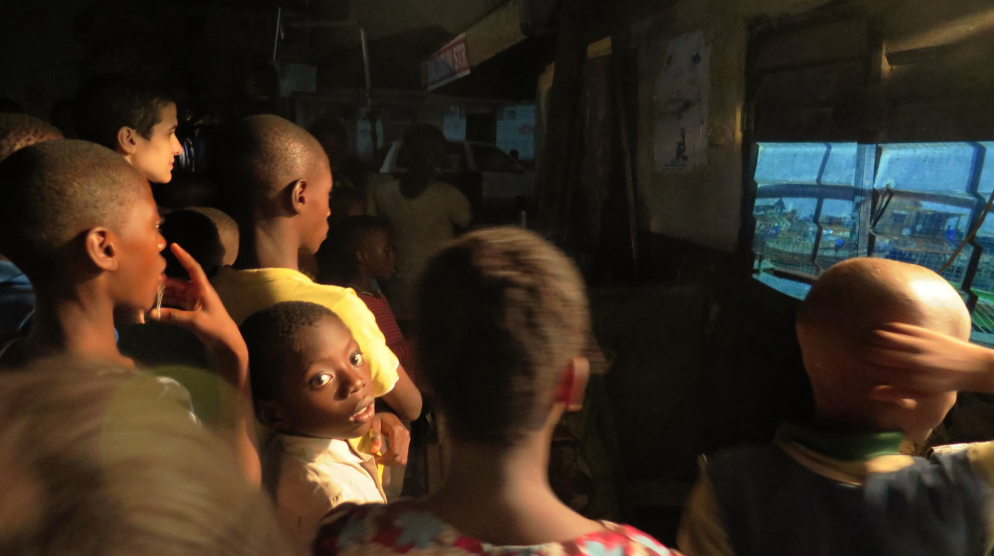 The work stems from conversations with Lagos locals about the global situation of migration. The application processes for travel to many countries in Europe and the US/Canada require various proof of stability and ties to the land: a stable job, large sums of money in the bank. The evaluation of one's status is based on the idea that a young person from a poor country is necessarily a (potentially illegal) migrant.
As part of the project I spent a day with each of the three subjects, learning how they feel about their neighbourhood of Iwaya, what they like to do, and what they'd like to do. The conversation with each person started with an explanation of their name, its meaning in Yoruba, and their relationship with their name. The videos were then loaded into mobile devices and placed back within the community in unexpected locations: a drinks fridge, a food counter, a shelf in a local shop, a puddle in the street.
An interview with me during the residency and this project can be heard on the ICAF channel.
My resdiency report on my writing blog.
Artonomy at MART
Printed frames from this project were included in Artonomy Together 4 Yes fundraising exhibition and auction in MART Gallery in Rathmines (installation shot)
---
To watch the moving image work, please contact me.

Participants:
Omotolani Olotunleke, Abayomi Mesu, Oluwadamilola Samuel Toriola