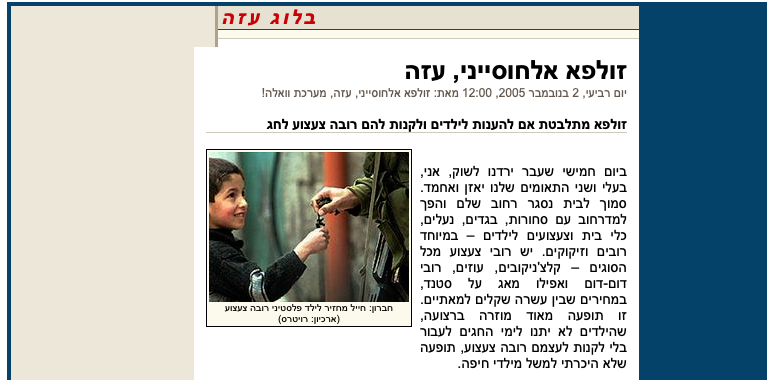 Let's Call it Routine was a collaborative project recontextualising "current affairs" content about life in Gaza in the years 2004-2006. By presenting Zulpa Alhusseini's blog as a cultural event, I encouraged discussion of the IDF's activities in Gaza and of Israelis' detachment from Palestinians' lives and how we influence them and are responsible for them.
Included in the project is a curated selection of blog posts who were originally published on walla.co.il, mixed with texts written specifically for the exhibition. A panel of journalists, photographers, and the writer was organised as part of the project, however she was not able to cross the checkpoint on the night so did not attend.
The project was produced as part of a curatorila workshop led by Ariella Azoulay and Norma Musih. The work as well as the panel event were hosted at Minshar Gallery in Tel Aviv.
---
Writer: Zulpa Alhusseini