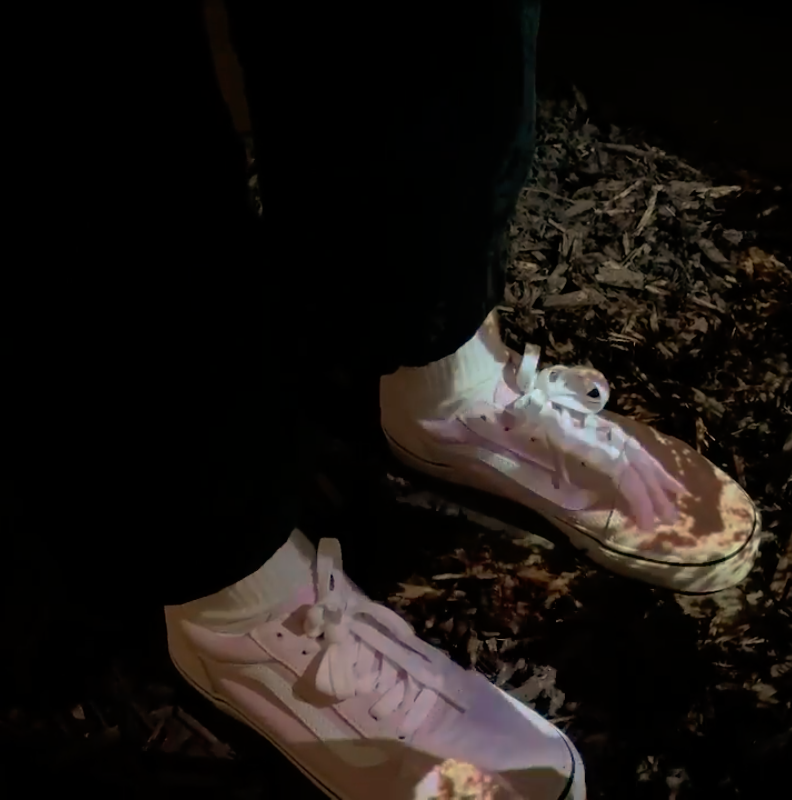 How To Belong is a series of moving image, performance, and installations raising questions about post-migration reality and the feeling of belonging to a place. After exploring the idea of acculturation since 2013, this project acts as a culmination of sort, and was produced during the time my application for citizenship in Ireland was processed. In the work I "plant" my feet in the ground, checking whether it makes me feel, or perhaps look native.
Artists Gathering, 2018
How To Belong included a site-specific video performance piece produced for Artists' Gathering event in Dublin in 2018, curated by Cara Farnan. In the performance I examined a few questions regarding my identity as a non-Irish person living in Ireland. Situated at a distance from the gathering I "planted" my feet in the ground, testing whether it is possible to physically grow roots and feel like I belong. In a sand mound in front of me were three screens showing documentation of my planting myself in the Israeli desert, where I used to belong.
Planted in the ground for two and a half hours I was too far for conversations, sharing food, and being part of the community. I was watching the videos of where I no longer completely belong, being far away from both my present and my past. There are many ways in which migrants attempt to belong, all come at a price, this performance is part of a series of work examining both the actions and their possible consequences.
Gallery Installation, June 2021
A sculptural video installation edition of the project was commissioned for a project developed by curator Diana Bamimeke for Basic Space, Dublin. The installation required a new moving image piece to be projected onto some organic material within the gallery.
Basic Space Dublin x The Library Project Press Release excerpt:
On Belonging
3 - 27 June 2021
'Basic Space Dublin and The Library Project are pleased to present On Belonging, a collaborative group exhibition guest curated by Diana Bamimeke. It presents new and existing work by Bassam Al-Sabah, Maïa Nunes, Moran Been-noon, Osaro, Oscar Fouz Lopez, and Salvatore of Lucan. An online talks programme will accompany the exhibition.
Basic Space Dublin would like to thank the Library Project for their support. On Belonging is supported by the Arts Council of Ireland.'
---