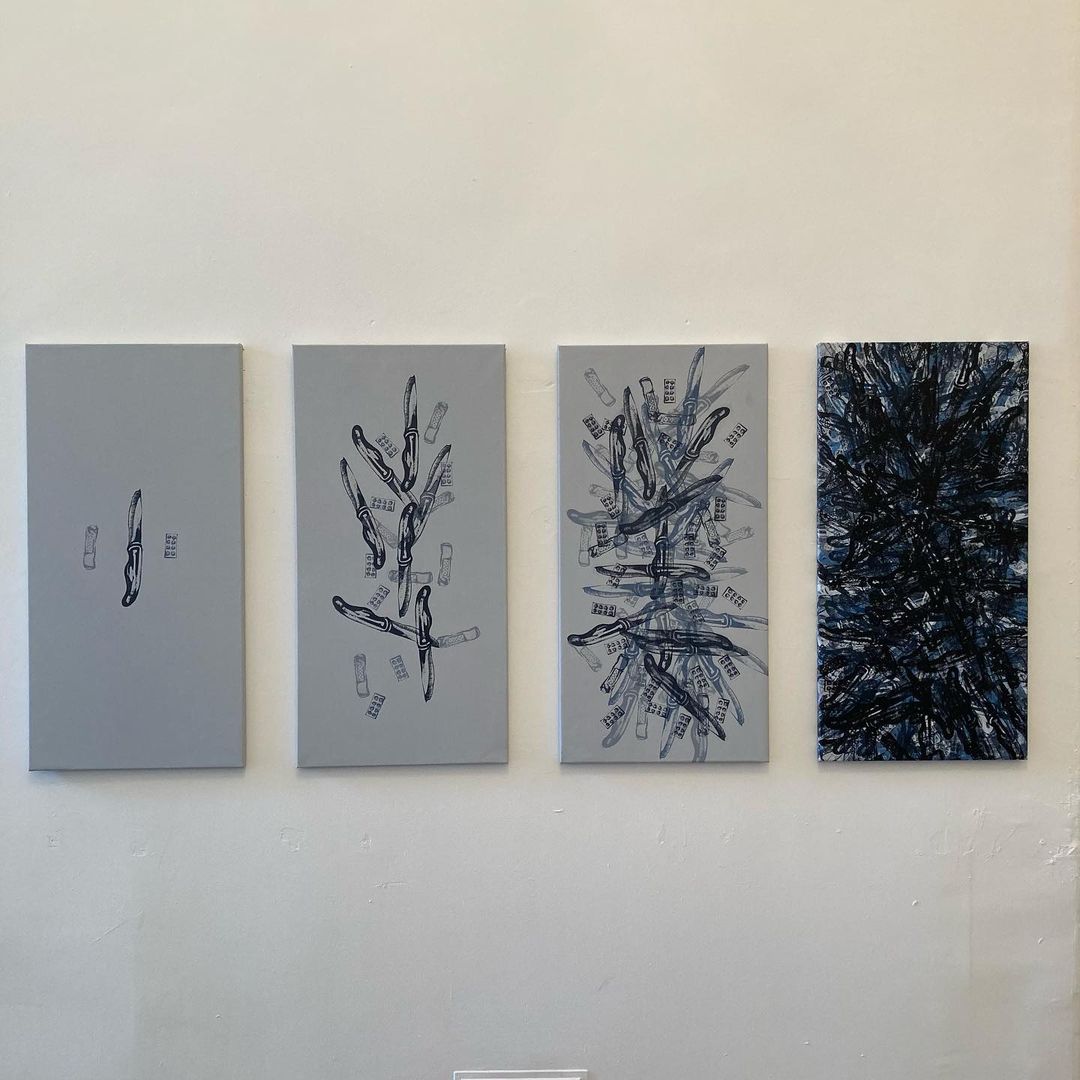 Exhibition text for Host: 8 Artists, 2 Cities, 1 Theme
An exhibition exchange where eight artists across two cities interrogate one theme. I was invited to curate both exhibition, in Dublin and in Belfast.
Starting from a single sentiment, "host", each artist travelled a distance into their own narrative world, using the group prompt as a conceptual and methodical challenge. The work in the exhibition includes meditations on our relationships with the natural world, with places and traditions, with architecture, with each other, and with our own thoughts and emotions.
Participating artists:
Alana Barton, Jonathan Brennan, Monika Crowley, Margot Galvin, Dan Henson, Tim Millen, Mary O'Connor, and Esther O'Kelly