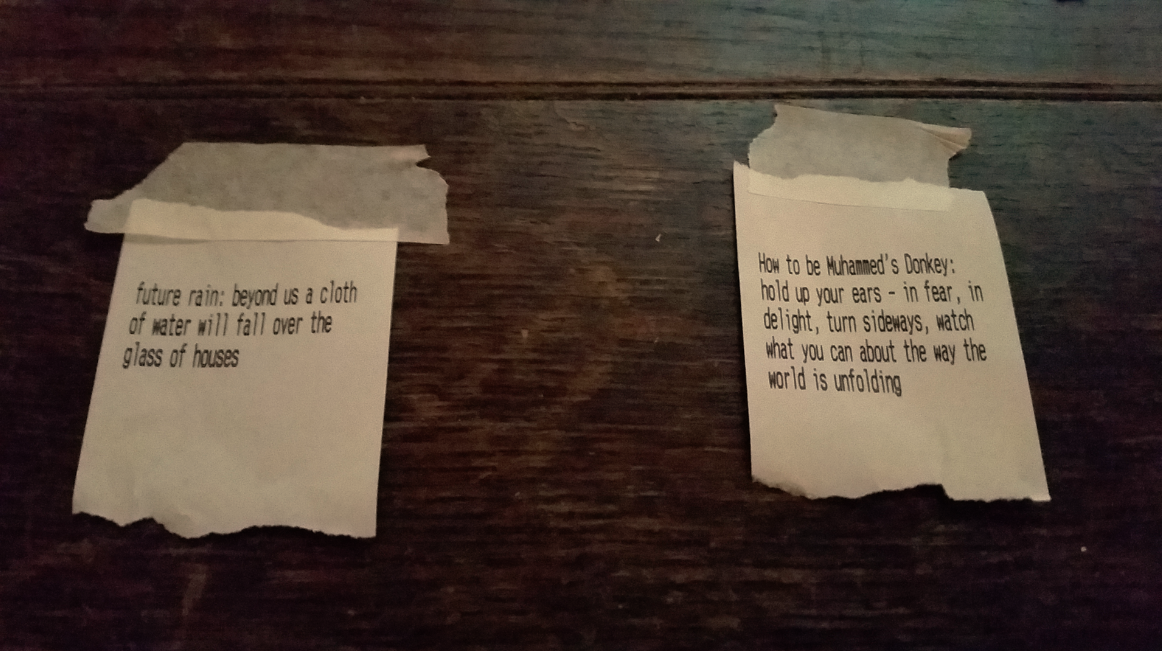 An art experiment at MART Gallery, Dublin
Celebrating the relationship between art, literary culture, and the life of the community in Rathmines, this experiment brings forward two cultural markers within the neighbourhood: the Rathmines Library and the MART art gallery and studios, and the public space between the two.
In their work, the students were not making their assertions about life, but about the manner in which visual art explores and represents issues of perception, identity, and community.
Participating artists:Steven Maybury, Annemarie Ní ChurreáinThe technological setup was programmed and made possible by Tom O'Dea.
---
Photos and video: Abigail Denniston