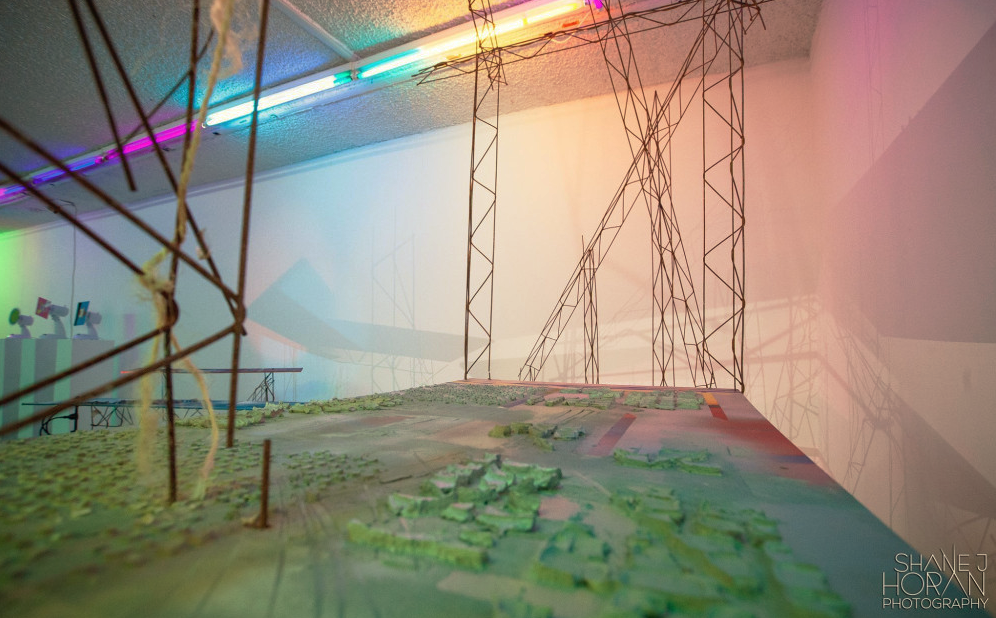 A group exhibition at TACTIC (Sample Studios), Cork
This is a collaborative exhibition as part of the Platform – TACTIC curatorial exchange. Each artist brought to this project their unique practice and their way of interpreting the concepts of painting as a method, paint and material, and the importance of light in visual art and the way it engages with its audience.
Participating artists: Helen Mac Mahon, Kate O'Shea, and Elad Rosen
Public Critique
This event took place at the gallery on the exhibition's last day. Visual artist Anita Groener and poet Kathy D'Arcy conducted a critical conversation about the exhibition's outcomes and processes. The two artists, whose work is tightly engaged with the political reality which surrounds it, discussed not only the curatorial and artistic outcomes but also the creative and conceptual intentions from which the exhibition developed.
---
Photos by Shane J Horan and Aideen Quirke